Carers Support Group
Audlem Carers Support Group is open to anyone who provides care support to family members, friends or neighbours.
Carers Coffee Mornings are held on the 1st and 3rd Wednesday of the month from 10am to 12 noon in the Thornton Room in Audlem Public Hall Annexe.
This is a 'drop-in' arrangement where carers on our register can enjoy coffee, chat, advice and friendly confidential mutual support.
Zoom is available too!
We also hold a Zoom meeting for Carers on the 2nd and 4th Wednesday of the month between 10am and 12 noon. Any of our registered carers can participate, and it is particularly useful for carers who are unable to attend 'live' meetings for whatever reason. It's a 'bring your own coffee/tea' occasion as we haven't discovered how to transmit refreshments via the internet. Yet.
For more information please contact Tracey Humphries ADCA Community Services Manager on 07557 102108 or email tlhumphries@outlook.com
Carers' Breaks
Covid-19 has temporarily halted our regular Carers' Breaks programme.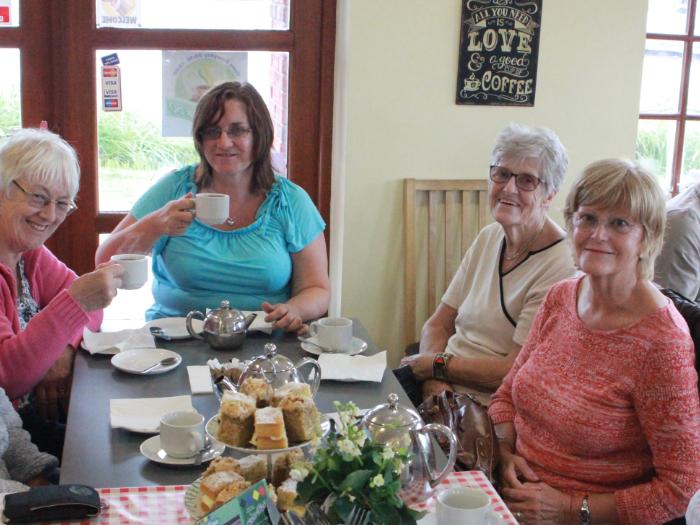 Tea at the Marina

We are working on ways to alleviate this situation.
Our Carers' Breaks give carers opportunities to enjoy themselves away from the responsibilities and worries of caring.
Breaks may include meals out, afternoon teas, visits to local health spas, outings to places of interest, and craft activities. In the summer months we run a weekly bowling session for Carers at the Audlem Bowling Club.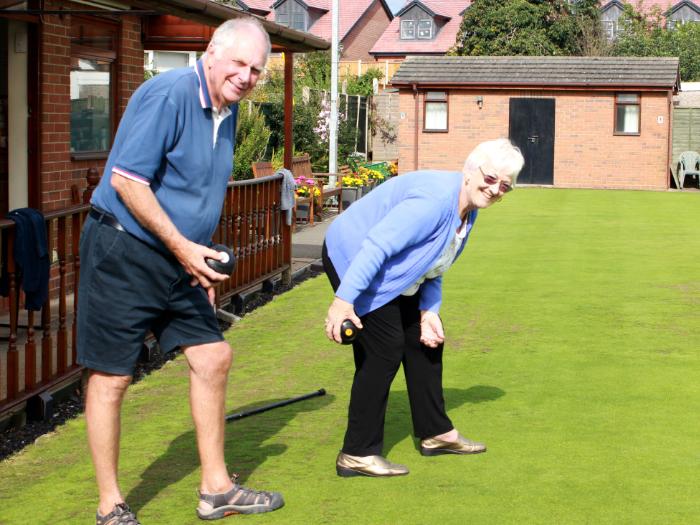 Summer Bowling
Carers' Rights
The right information at the right time can make a huge difference when you are looking after someone. Every year CarersUK hold a Carers Rights Day to bring organisations across the UK together to help carers in their local community know their rights and find out how to get the help and support they are entitled to.
Making carers aware of their rights
Every year, more than 2 million people become carers. Many struggle to navigate the maze of services and entitlements, and miss out on financial and practical support. And it's not just people who are new to caring — even those who have been caring for years sometimes aren't aware of their entitlements.
Letting carers know where to get help and support
Caring can present all kinds of challenges. We want every carer to know where to turn for advice, information and support, whether in their local community or online.
Audlem Carers' Support Group, with funding from Cheshire East Council, now supports about 100 local carers through its twice monthly coffee mornings, Carers' Breaks Days and Befriending Service.
Raising awareness of the needs of carers
Carers Rights Day raises awareness of the needs of carers with the public, decision makers and professionals, helping us realise our vision of a society that respects, values and supports carers. Audlem Carers' Support Group has been involved in lobbying Cheshire East Council on the need to maintain good quality local residential respite services for carers.