The Tuesday Day Club is SUSPENDED until further notice — Covid-19
------
The Tuesday Day Club offers a range of social activities and friendship in comfortable surroundings for older people who may be isolated at home, new to the village, or who are lonely.
The Day Club meets every Tuesday in Audlem Public Hall Annexe from 10.00am to 3.30pm. and is run by our staff and experienced volunteers.
Transport is provided by our voluntary drivers if necessary.
During the course of the day there will be a varying mix of chat, news updates, quizzes and games, occasional speakers on topics of interest, and musical entertainment.
And a very good freshly cooked lunch!
Our staff and experienced volunteers are always on hand.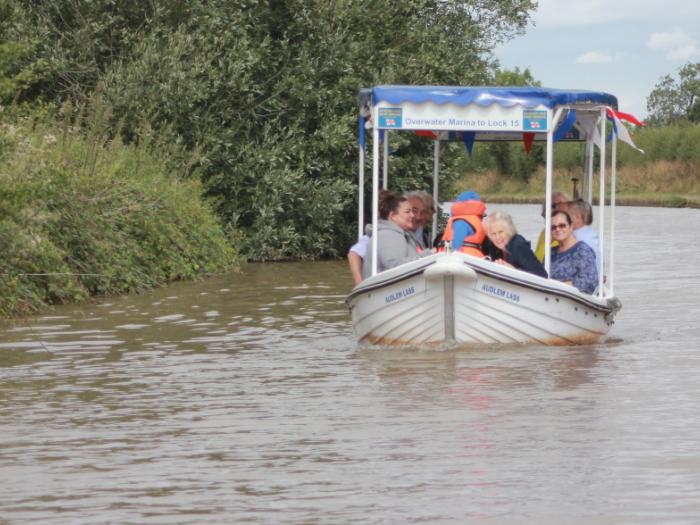 Outing on the Audlem Lass

The Club's Comfort Fund enables members to go on leisure outings and enjoy celebration meals.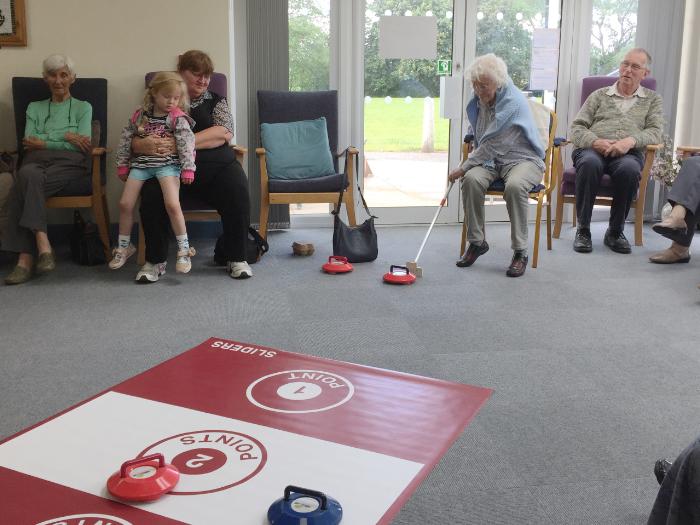 Indoor Curling

The Day Club helps to improve the overall health and well being of members (and volunteers too).
Referrals
Places at the Day Club are limited, and we sometimes have to put people on a waiting list.
To refer yourself or a family member to the Day Club, contact Tracey Humphries, ADCA Coordinator, on 07845 495973 or email: tlhumphries@outlook.com. She will arrange to visit to discuss your attendance.
We also receive referrals from local GPs, Nurses and Social Workers.